Archive for
September 10, 2018
Adventure languase English and German
Heaven's Hope tells the story of the Angel Talorel, who has literally fallen from Heaven.
He is now stranded on Earth in the 19th century next to a town called Heaven's Hope, having lost his halo and his wings.
His goal is to now to find a way back home.
But our world is strange for an Angel, so Talorel needs advice from his old friends in heaven and from some new and unlikely companions that he will meet on his adventure.
In Heaven's Hope the Inquisition has risen again under the rule of the fanatic nun Greta.
Suppression, fear and mistrust have spread among the village, which means that it's actually not a good place for an angel, desperately trying to get back to Heaven.
But Talorel is not afraid of the task handed to him – he's got special angel abilities, funny and loyal friends and, of course, YOU by his side!
And without you, Talorel might never be able to get home…
change languase in options
totaly updated
Thank to Codex
Indie Adventure Point & Click
tiny & Tall: Gleipnir, Part One is a classic yet modern point'n'click adventure, inspired by LucasArt's legendary titles.
Two barely competent and charmingly inept blacksmiths find themselves contractually bound to the Norse gods
and have to explore a lovingly handcrafted world in a quest for unusual and magical objects.
But while they look for these ingredients, the sinister gaze of Loki, the Trickster god, casts an evil shadow on their path…
thanks to Plaza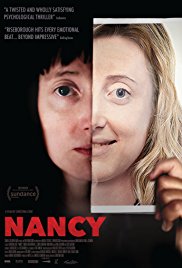 Nancy becomes increasingly convinced she was kidnapped as a child. When she meets a couple whose daughter went missing thirty years ago, reasonable doubts give way to willful belief.
https://www.imdb.com/title/tt6509058/
RapidGator